Little Trendsetters'
Party Dresses by
ForeverKidz
Welcome to ForeverKidz, your one-stop shop for designer Party Dresses Online for Babies designed exclusively for little trendsetters. We believe that children should express themselves in a unique sense of style from an early age. This fashion industry amalgamates the trendiest designs with refinement to create magnificent dresses that will make your little ones stand out on any special occasion.
ForeverKidz Party Gowns With Elegance and Charm
Our Party Dresses Online for Babies oozes elegance and charm, ensuring your little one steals the show at every gathering. Each design, from dazzling ball gowns to stylish A-line dresses, is meticulously picked to represent the newest runway trends. Every kid should feel like a genuine fashion icon; our gowns are meant to help them accomplish just that.
Unique Designs That Bring Out Your Child's Inner Fashionista
We've always had an eye for fashionable kids' fashion and trends. We've always had a thing for stylish kids. To achieve this goal, we made this visualization into reality. As a result, 'ForeverKidz' was established to uplift kids' outfits and accessories to the next level!
That is why we offer a wide range of unique dresses and frocks to suit a variety of personalities and interests. Our collection offers something for every kid, whether your child-like bright colours, fun designs, or delicate designs. Allow your child's personality to flourish through Girls Dresses Online from ForeverKidz.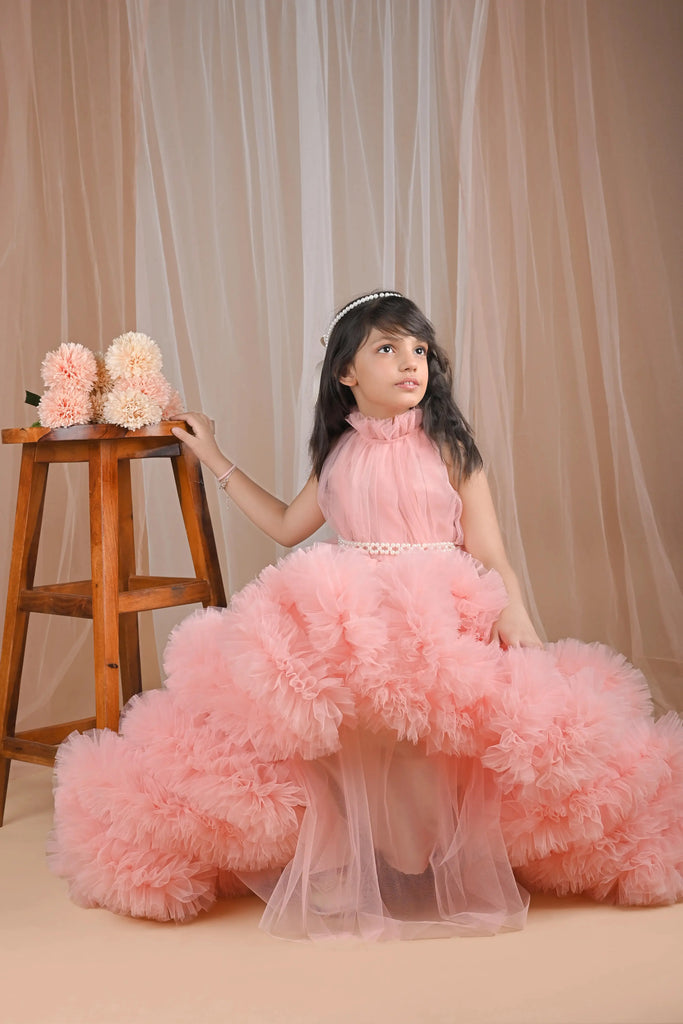 Attention to Detail
and Quality Craftsmanship
We enjoy the exceptional craftsmanship and attention to detail in each outfit we design. Each piece is precisely designed and built to match our exacting standards. From the selection of quality materials to the perfection of sewing, we leave no stone unturned in providing fashionable and comfortable dresses. We leave no stone unturned in delivering fashionable gowns but also long-lasting, from the selection of quality materials to the accuracy of sewing.
Comfortable Fabrics for Hours of Play & Fun
While we recognize that style is vital, we also recognize that comfort is critical for children. Our dresses are made from soft, breathable materials that allow for freedom of movement, assuring your child's comfort throughout any occasion. Our gowns are designed to enable hours of play and pleasure, from spinning on the dance floor to running about with friends.
With ForeverKidz's Collection, Embrace Versatility
Our Girl Party Wear Dresses Online selection is versatile enough for various events. ForeverKidz provides a dress for any occasion, whether a formal gathering, birthday party, or holiday celebration. You can easily mix and match our gowns with various accessories to create unique outfits that make your child stand out.
Every Little Trendsetter's Sizes and Fits
Every child should feel confident and fashionable regardless of size or shape. As a result, our collection contains a variety of sizes and fits to satisfy any little fashionista. From toddlers to pre-teens, you'll find the ideal Girl Party Wear Dresses Online that suit your child's style and fits them well.
Easy Girls Dresses Online Ordering
We endeavour to create a flawless shopping experience at Fashion Fusion. Our easy-to-use website allows you to browse our selection, find the ideal dress, and place your purchase in just a few clicks. You can buy confidently, knowing your little trendsetter's dream dress is just a click away, thanks to safe payment methods and dependable shipping.