Kids Clothes On Sale
Get Ready for Fun Getaways with Kids' Vacation Dresses on Sale
When it comes to family vacations, making memories is just as important as the destination. And what better way to make those special moments memorable than adorning your little one in the most gorgeous holiday, everyday dresses? Finding suitable attire for your kids can splurge the entire experience, whether creating sandcastles on the beach, discovering jungle safaris, or trekking through the lush landscapes.

To make your search for the perfect holiday dresses simpler on your bank account, ForeverKidz has compiled a list of high-quality, budget-friendly Kids Clothes Sale that will make your little one sparkle while you go on beautiful adventures.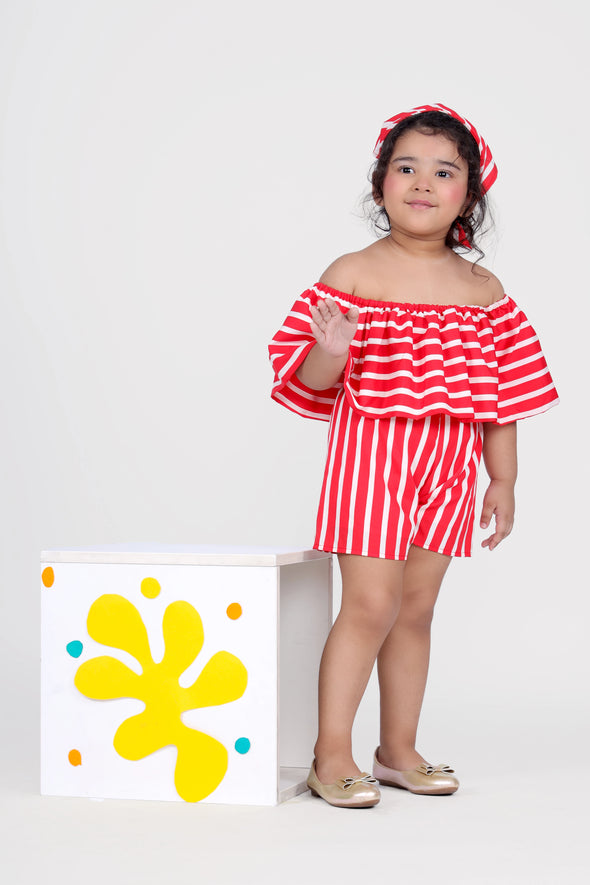 Playsuit
The Wonder Stripes Playsuit is my personal favorite choice for a day spent swimming in the sea and gathering seashells. This dress transmits the sense of a calm sea breeze with its striped pattern designs and airy fabric. It's fun design and lightweight material allow your girl to explore the seashore in comfort and elegance. The experts say pretty head bandanas and matching ballerinas look great! You can add a matching shrug if you want to wear it in the spring and summer. 
Casual Wear Jumpsuits
The Casual Wear Jumpsuits from ForeverKidz fuse design and functionality, making it the perfect choice for the young Dora-like explorer to travel freely. Whether Dora is scaling a mountain or floating down a river, the jumpsuit keeps her looking stylish and adventurous! Its multiple pockets are perfect for holding tiny treasures discovered on nature's walks. The garment's multi, checks print and premium satin fabric are a match made in adventure heaven.
Blossoming Frocks For A Dreamy Look
The dress features a pretty balloon feel at the bottom, making it a style statement that perfectly balances comfort and style as the sun sets on a wonderful day. Its brilliant colors are nostalgic for a beautiful sunset, and its style keeps your youngster cool on warm evenings. This dress is an excellent choice for a seaside bonfire or a peaceful meal with the family.
Kids Clothes Sale is LIVE! Don't Wait!
Adorning your little one for a dreamy vacation can excite and delight your family vacay. These holiday dresses from ForeverKidz suit various adventures and destinations, including sandy beaches, hustle-bustle cities, and chilly, picturesque jungle safaris. Remember, it's not just about the goal but the trip and the experiences you make along the way. So, while you plan your next family trip, don't forget to pack these excellent vacation dresses to ensure your children are ready for magical adventures while keeping within your budget.
Many happy journeys and many more happy memories!