How to choose appropriate clothes for the kids?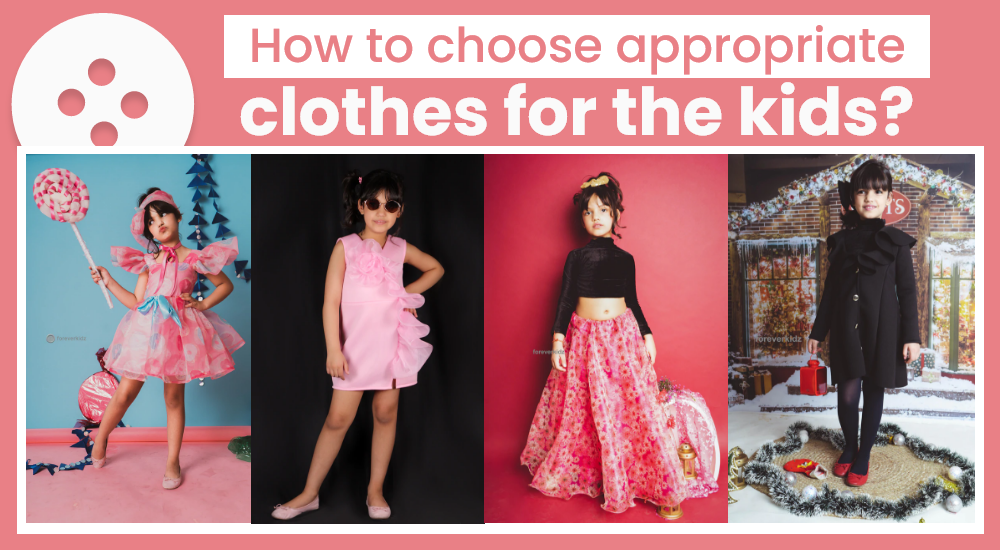 Shopping for kids can seem like a daunting task. As parents, you must consider many things such as safety, comfort, and your child's preferences. You might consider buying kids' clothes online. However, the wide range of products available can make you feel perplexed. You can find it tough to select between what is required and what is fashionable.
Furthermore, little kids grow at a rapid pace. They tend to grow out of their outfits much more quickly than adults. We have created this simple advice for shopping for kids as we realize the challenges parents may face. 
When you buy kids clothes online, the most important guideline to remember is that safety and comfort come first. We have concentrated on a few helpful factors for selecting proper clothing for your children.
Choose the apt Clothing size.
Considering children do not stay little for long, the first factor to consider is the size of clothes. At the same time, while doing kids online shopping, we would not want to keep returning and exchanging it, particularly amidst the pandemic era. Given that kids rapidly outgrow them, it is also futile to stock up on the exact sizes. To save effort and cost and give them more ease, shop for substantially bigger and free-size children's clothes.
It's critical to get outfits worth the money you'll be spending. We can't deny that kids grow up fast, and it's futile to spend too much money at once. There are several reliable and cost-effective websites where you may shop for children's apparel, such as Foreverkidz.
Consider the fabric quality.
Outdoors, youngsters are happy whenever they are comfortable in their attire. Parents are delighted to dress up their children in cute, eccentric, stylishly ornamented garments to increase their appeal, even though such outfits may cause pain, choking hazards and allergies. When selecting childrens clothing, caregivers should look for suppleness and the weight of the fabric. Pick outfits with a more significant proportion of cotton since no one loves prickly, irritating garments.
Keep pace with the updated fashion and trends
Fashion has evolved over generations. In recent times, the children's fashion industry has gained considerable significance. We all like to stay in sync with the latest buzzing outfit choices in the market. It is true even while shopping for kids. Various new fashion dress options include skirts, dresses, jumpsuits, tops, and rompers intended for girls. While boys can choose from t-shirts, trousers, pants, jackets, chinos, casual shirts, shorts, and much more. No doubt, kids' online shopping brings almost unlimited choices!
Do not compromise on Reliability and Longevity
Kids like playing, and consequently, their clothes tend to get unavoidably soiled. As a consequence, you must go for ensembles having an excellent quality that will last a prolonged time in addition to their aesthetic appeal. Eliminating thin-material clothes will save time and frustration for you. You can choose to buy kids' clothes online with the required durability. Kids' online shopping can enable you to explore an extensive selection of high-quality and reliable clothing choices for your kids.
Duly consider the opinion of your child
Whenever you commence shopping for kids, keep in mind that they will be the folks who will be using them and feel good about them. Allowing kids to pick their own clothes will enhance their self-esteem and intellectual development. Encourage children to choose their clothes and learn by observing their surroundings since dressing is integral to their identity.
Always prioritize your children's safety and comfort while attempting to mix it with their preferred style. High-quality, natural, breathable fabrics, sound design, flexibility of mobility, and ease of cleaning are fundamental principles that apply to shopping for kids, regardless of their age. If you follow our suggestions, you shall be able to choose appropriate clothes for the kids.
Foreverkidz comes with an upbeat selection of
new fashion dress
for little ones. We remarkably simplify the process of kids' online shopping. Visit our website to get kids' clothes online now!