Best personality development tips for a child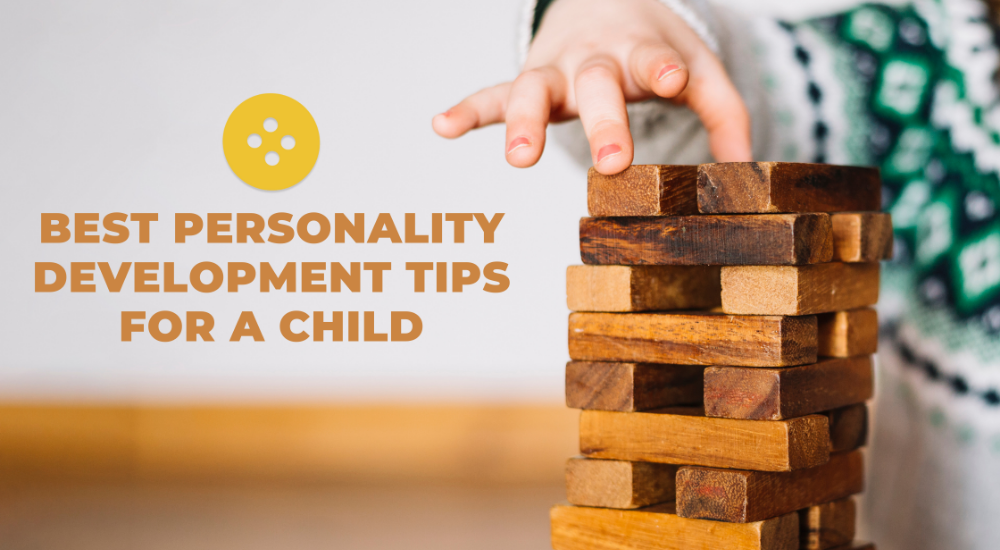 Negative influences and long lectures are no way to raise a child. We are all well aware of the importance of personality development for kids. The upbringing of a child plays a huge role in moulding a positive attitude and an appealing personality. Hence, the best way of instilling confidence and positivity in your children is to promote positive personality qualities in everyday interactions with them. For example, even while looking through kidswear online with them. Everyone has a unique personality that shapes them to become the person they want. One's environment affects the development of a child as he/she grows up. This includes every other aspect of life, such as their homes, family members and educational institutions like schools or universities.
Every parent has their parenting journey with their child but a few tips along the way could help in shaping the personality of your little ones as they grow up.
1. Refrain from Labelling
Words are what make the world. As parents, deciding to brand your child for a certain behaviour means that you are unconsciously making the child believe that he or she is worthy of that brand or label. Doing this closes their options of correcting themselves. This eventually leads to a lack of confidence while emulating the same behaviour with others around them. Choose your words wisely while correcting your child.
2. Never compare
Constant comparison of your child to others can bring down their self-esteem and make them feel like they are not good enough. They will begin to question their worth and identity. For instance, party dresses for 10-year-olds are available in a variety and comparing your child's outfit to somebody else's brings down their confidence. 
This sets your child up for failure. When children are constantly compared with others they become convinced that no matter what they do or how much effort they put in, it will never be good enough.
3. Encourage Independence
Children with very little sense of the world, there are so many things that they learn for the first time- eat, walk, talk, crawl and read and so on. Your role here lies in helping them do all these but to a certain extent. Going above and beyond to help your child with everything, might lead to excessive dependence. Allowing a child to learn and discover things on their own helps them develop an independent personality. Let them shop and choose the outfits they want to wear like gown kidswear, casual or ethnic! Start with little decision makings like this. 
4. Be a good listener 
The little ones express themselves by talking. When you make them feel heard, they will grow up to develop the quality and become confident adults who listen to others. The most important thing you can do is listen to raise confident and well-rounded children. Assure them that you understand their emotions, actions and speech. For example, when they talk about how a specific kidswear online caught their attention and why they loved it, listen and join in on the conversation. 
5. Allow playtime
'Personality' is often misunderstood. There is a misconception that a child's personality is reflected by their appearance. Parents may emphasize grooming and clothes, unaware of the fact that these are just one aspect. It is the child's outlook towards life that contributes to the building of a personality that is balanced. At Foreverkidz we encourage each child to grow up with their own experiences and individualities. We wish to become a part of this growinKids today do not play outside as much these days. Physical activities and playtime like sports teach them values while developing their personalities. Playtime can teach children to be caring, about team spirit and resilience.
Let them flaunt the set of kidswear online you bought them by taking them outside and socialising with kids of their age! Let them just be kids!
 Involving your children by encouraging them to actively participate in sports and other physical activities help improve coordination skills while also enhancing their mood and improving your bond with them. Get up and be a part of every phase of their personality development until they discover who they truly are. 
Find a wide range of kidswear online here from gowns kids wear to party dresses for 10-year-olds. Visit our website or just download the app to begin shopping!